Ariel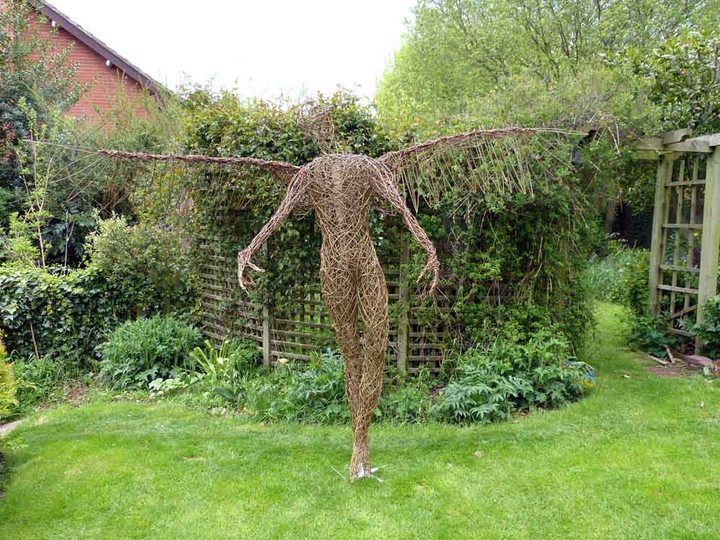 The May Ball Committee at Pembroke College, University of Cambridge contacted me to commission a 12 foot tall sculpture of winged Ariel from The Tempest.
Challenges included how to transport such a large sculpture in my Landrover, the need to hide the sculpture in a small store room until the day of the Ball and the necessity of the students themselves doing the final assembly of the separate parts along with the installation.
I think we managed it admirably!
Related