Pukako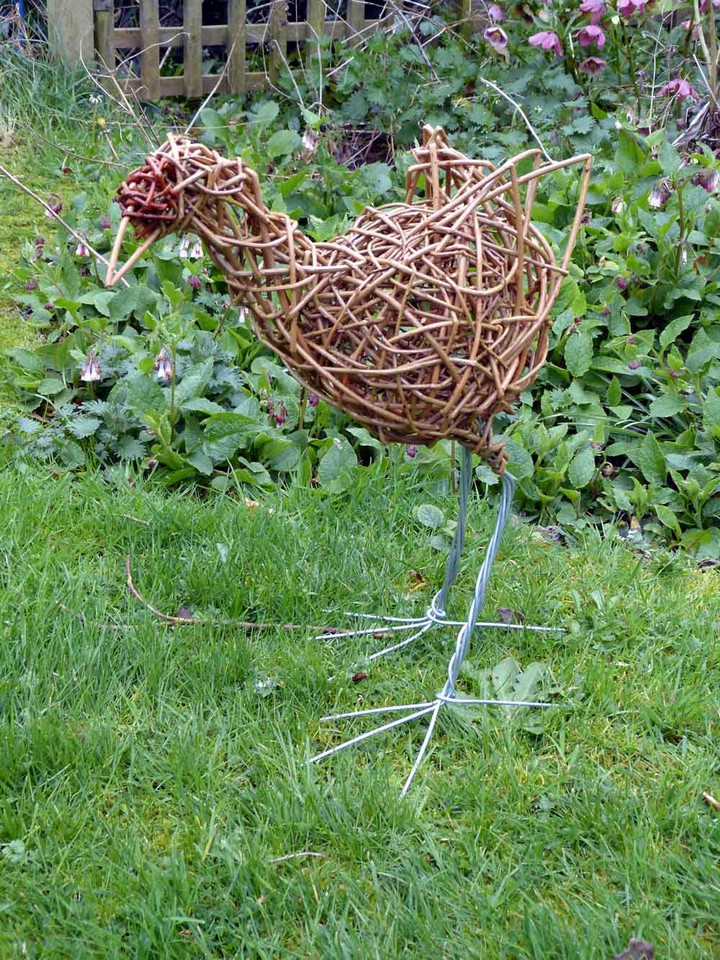 A Pukako, one of the most amazing birds from New Zealand.
I was lucky enough to see them on a visit a few years ago and vowed to make a sculpture one day to remind me of a fantastic trip. I hope to get back there before too long.
The bird is made from two varieties of willow to give the colour variations and has wire legs.
Related