Town Musicians of Bremen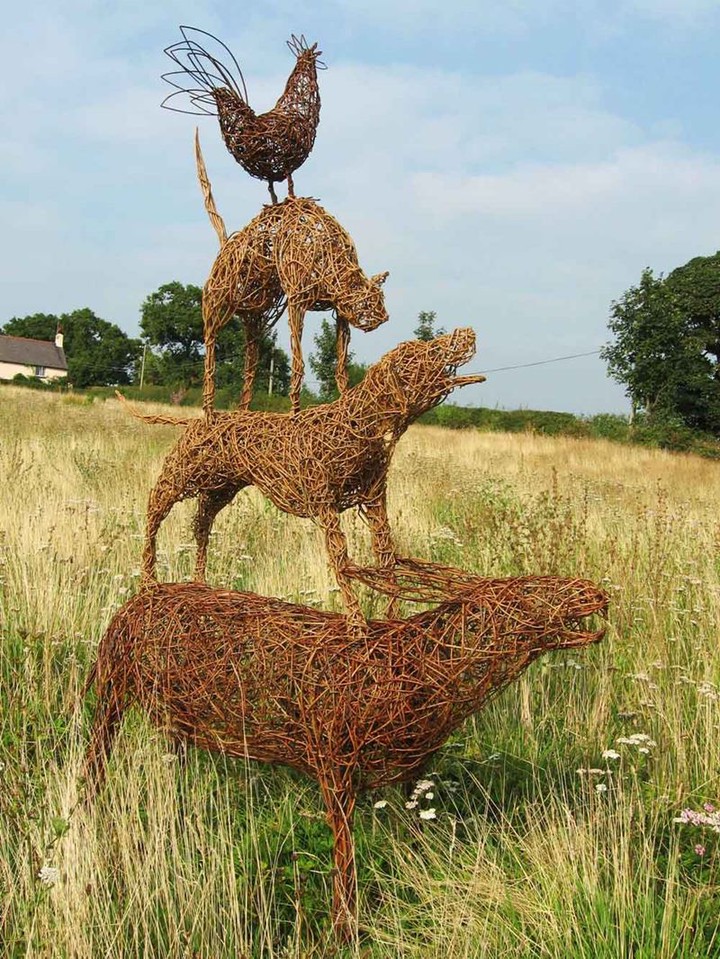 I originally made a version of this willow sculpture for the May Ball at St John's College, University of Cambridge. I have since completed several other versions for private clients and for use in the filming of the Nanny McPhee film The Big Bang.
The sculpture is entirely made from willow and has a steel wire threaded through to enable secure fixing outdoors.
Related